My Gratitude for Yoga Teachers
Even though I practice yoga mostly at home and strongly support my students to do so, we all need a yoga teacher.
We all tend to get used to a certain habit of doing things that may or may not serve our bodies.
Maybe this way of doing things once served us, but it no longer does, like an old sweater we've loved to death and is now coming apart at the seams, too small, and no longer represents our true style.
It takes an outside perspective to challenge us on our habits. For your yoga practice, this is your teacher–someone who watches you with no judgment and only wants you to try another, and perhaps better, way.
Watch the video below to learn what habit I've had for the last TWELVE years of my yoga practice that I recently learned to see with new eyes, thanks to a discerning yoga teacher.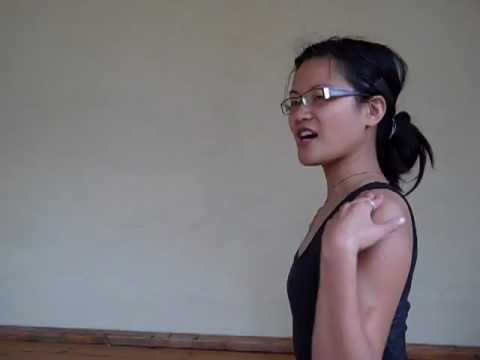 ACTION STEPS TO FIND YOUR OWN YOGA BLIND SPOTS :
1. Bring your attention to all parts of your body after you practice. Notice where you may still feel tight or somehow stuck.
2. In your next yoga class, ask your yoga teacher to give you feedback about this part of your practice.
For example, if your wrists hurt, are your hands not aligned every time you come into downward-facing dog?
Your teachers' outside perspective can help you unlearn habits that don't serve you (anymore).
Let me know if you have any requests for a short yoga routine and/or questions about yoga or meditation!
Photo by David Martinez via Yoga Journal
Related Posts
Category: Active Hands Yoga, Active Hands Yoga TV, Yoga Solutions ⇔ Tags: at home yoga practice, gratitude, home practice, shoulder, teacher, yoga, yoga pose, yoga teacher ⇔ No Comments