It's summer in Berlin, even though the weather isn't quite hot here yet.
Nonetheless, when the heat does turn on, sweating through a yoga class could feel like heating your body too much.
To address overheating, two yogic breathing / pranayama techniques called sitali and sitkari use your breathing to cool your body down. Not only do these two breathing / pranayama techniques cool your body down physically, they also cool down any heated emotions you may have, like anger or resentment. They both calm the mind, cool the body, and lower blood pressure.
The first breathing / pranayama technique sitali asks you to sip air through your rolled-up tongue. If you can't roll up your tongue like a straw, the second breathing / pranayama technique sitkari is when you suck air through your teeth.
Watch the video below to see how to practice these two cooling breaths.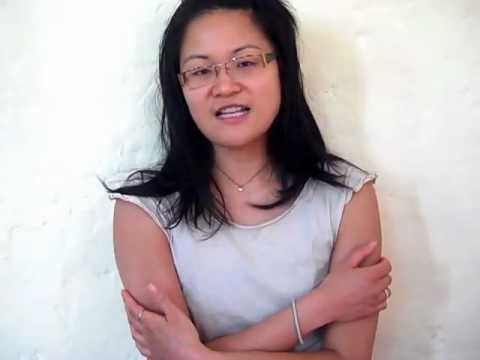 ACTION STEP : The next time you feel overheated either physically or emtionally, try a few rounds of sitali or sitkari breaths as I show you in the video above.
If you feel light-headed, dizzy, or in any way uncomfortable during these breaths, stop and breathe normally for several rounds. Begin again when you're ready.
Let me know if you have any requests for a short yoga routine and/or questions about yoga or meditation!
Photo by Jamesdguy
Category: Active Hands Yoga, Active Hands Yoga TV, Yoga Solutions ⇔ Tags: breathing, breathing video, cooling breath, pranayama, sitali, sitkari ⇔ No Comments