So you really need to take a break but can't leave your chair at work?
Try this really simple, fast, and easy yoga exercise in my video below.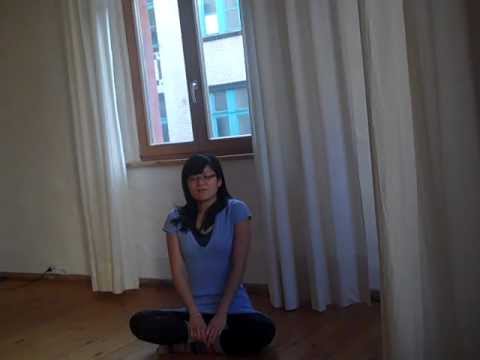 If you like this video, you'll love an hour of yoga in the middle of your work day.
ACTION STEP:
1. Find a mid-day yoga class. (If you're in Berlin, come to my lunch yoga class in Kreuzberg.)
2. Tell your boss that you'd like to work out while taking a long lunch using these words from Jennifer Dziura, writer of excellent career and life advice aimed at women:
I have realized that I would work better if I came in an hour earlier [or stay an hour later]…and then took a longer break in the middle of the day, I can come back from the gym with more energy and keep up peak productivity until 6.
Obviously, if you get different benefits from yoga–like a clearer mind for more creativity or super relaxation so that you work better with your teammates–be sure to mention that when you speak to your boss.
Let me know if that script works for you when you take control of your work schedule and make time for your body and breath.
xoxo,
Bettina
Category: Active Hands Yoga, Active Hands Yoga TV, Yoga Solutions ⇔ Tags: breathing video, easy, easy fast yoga, time off work, yoga, yoga video ⇔ No Comments