This video is for the ladies. Not one? Send the following video to one or two of your favorite ladies.
Period time affects every woman differently. Some notice no difference. Others feel tired, cranky, sluggish. Other than avoiding inversions, I'd suggest you listen to your body. When I was younger, I practiced a vigorous active yoga even on my period days. These days I ease myself into restorative poses like the ones in the video below. They're also good when you just want some yoga postures to help your energy go downwards.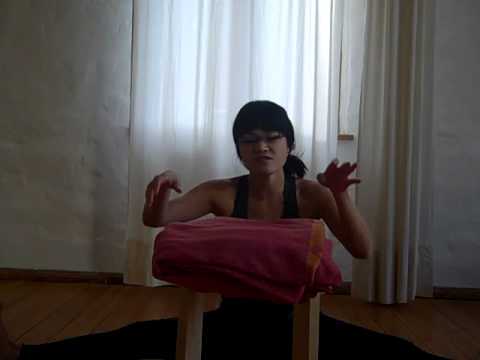 Let me know if these yoga postures help you during your time of the month or if you have any other questions about yoga, meditation, or living well.
Category: Active Hands Yoga, Active Hands Yoga TV, Yoga Solutions ⇔ Tags: at home yoga, at home yoga practice, ladies, menstruation, video, video yoga, women, yoga, yoga video ⇔ No Comments