Recently I made a custom yoga video for a vegan chocolatier so that she could get in 30 minutes of yoga whenever she gets a chance rather than going to a scheduled class. I designed the yoga practice to challenge her and address her needs, and so she had a question about one of the yoga poses that challenged her : How can she keep her balance in mermaid pose?
If you're curious too, watch the video below to find out. Even if you're not interested in mermaid pose, the 3 tips I share in the will help you with pigeon pose and its variations.
Plus, I got some great compliments on my gold leggings–watch them in action!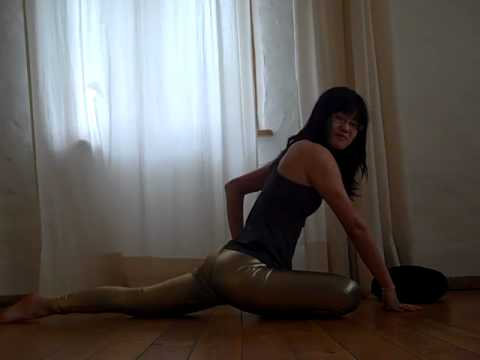 Let me know if you have any other questions about yoga or meditation or if you want a personalized yoga practice on video!
Category: Active Hands Yoga, Active Hands Yoga TV, Yoga Solutions ⇔ Tags: at home yoga, how to, mermaid pose, pigeon pose, video, yoga, yoga postures, yoga video ⇔ 2 Comments